Lack of Design MEPFP Coordination: What it Means to the Project
BY Jason Matthews | 5 mins read
In our experience of over forty (40) coordination projects under our belts, we have noticed an undeniable yet disturbing trend happening within the AEC industry that affects everyone involved. I am talking about the lack of coordination between the MEPFP engineers. To be clear, this is not to be misconstrued as a blanket statement of all engineers, but again a trend being seen throughout the industry. I am not naming names or calling out any firm here. The purpose of this article is to raise awareness with the fellow BIM coordinators and to provide little insight and direction into what we are doing to reduce risk.
Speaking from experience (we do a lot of work with architects and engineers) tight deadlines, reduced staff, scope changes at the last minute, and negotiated fees take a toll on the quality of a project- there is just not enough time or money to do proper QA/QC. Another culprit is that the person doing the QA/QC is usually a veteran of the AE world and doesn't operate in the 3D environment. After-all, 2D documentation is contractually what is priced and built (more on that later). The engineers are trying to get the design figured out, routing in place, and calculations finalized, but its all happening so fast that often times the designer creating the models is not paying attention to the structure or other trades around them and architects are making sure their documentation is correct and drawings look accurate, expecting the internal coordination to be handled. To add insult to injury, most A&E firms do not take advantage of clash detection and 3D constructability reviews. Again, the budgets do not allow for the additional time and labor.
So, what can we do about this and how can we position ourselves as BIM coordinators and trade modelers?
Step 1: Identify the organization which created the models or designs. If they are known to not coordinate their work, then that sends up the first red flag. If they are in fact one of the repeat offenders, then assume you will be remodeling a lot of their work. Some companies add multipliers to their coordination and modeling fees when certain engineers design the projects.
Step 2: If you have the luxury of seeing the models prior to pricing your services, then bring the models into Navisworks or another coordination software and run a preliminary clash detection to see where you are starting from. Select a few of the random storm or sanitary pipes and check for slope on the pipe. If it is not there, then you will be remodeling the entire gravity system. Check domestic water pipes and supply ducts for insulation. If there is no insulation, you will be adding it to the entire model. Visually look for mechanical and plumbing clashes with structure. If they are easy to spot, then you can assume that the space you thought you had is a lot smaller. If you find any of these items to be true, you can assume that your real clash number is 25-40% higher. Unfortunately, most of us do not see those models ahead of time.
Step 3: Find the typical corridors and reference the ceiling heights, space allotment, duct sizes, pipe sizes for all trades, cable trays and conduits, etc. and see if they fit. Do not forget to account for insulation, hangers, and low points where structure may be crossing.
Step 4: Find the pinch point or convergent point where all trades are coming together. This could be corridor intersections, bathroom ceilings, mechanical rooms, etc. If you are already seeing problems in these areas your red flags should be flying.
How does lack of coordination affect BIM Coordination?
So now that you have done a thorough review of the documents and have a better understanding of the situation, how do you justify your fee to your client? Be upfront and honest. Show them the list of issues you are seeing and why these things are driving your price. Make them aware of anything missing that is not taken into account in the design models such as equipment clearances, cable tray, or light fixture clearances. Let your client understand that although you have received the MEP or FP model that only a percentage is reusable. In many cases, a complete remodel is in order, except for maybe the equipment. Be completely transparent about the BIM schedule and how it corresponds to the preliminary construction schedule. We have seen BIM coordination schedules explode due to the lack of coordination, at the average rate of 1.5 to 1.75 increase in time. Cover yourself for the sake of your company and the BIM Coordination industry. If you low-ball to get the work, you are doing a disservice to the aforementioned and chances are you will not devote the resources necessary to properly manage the project.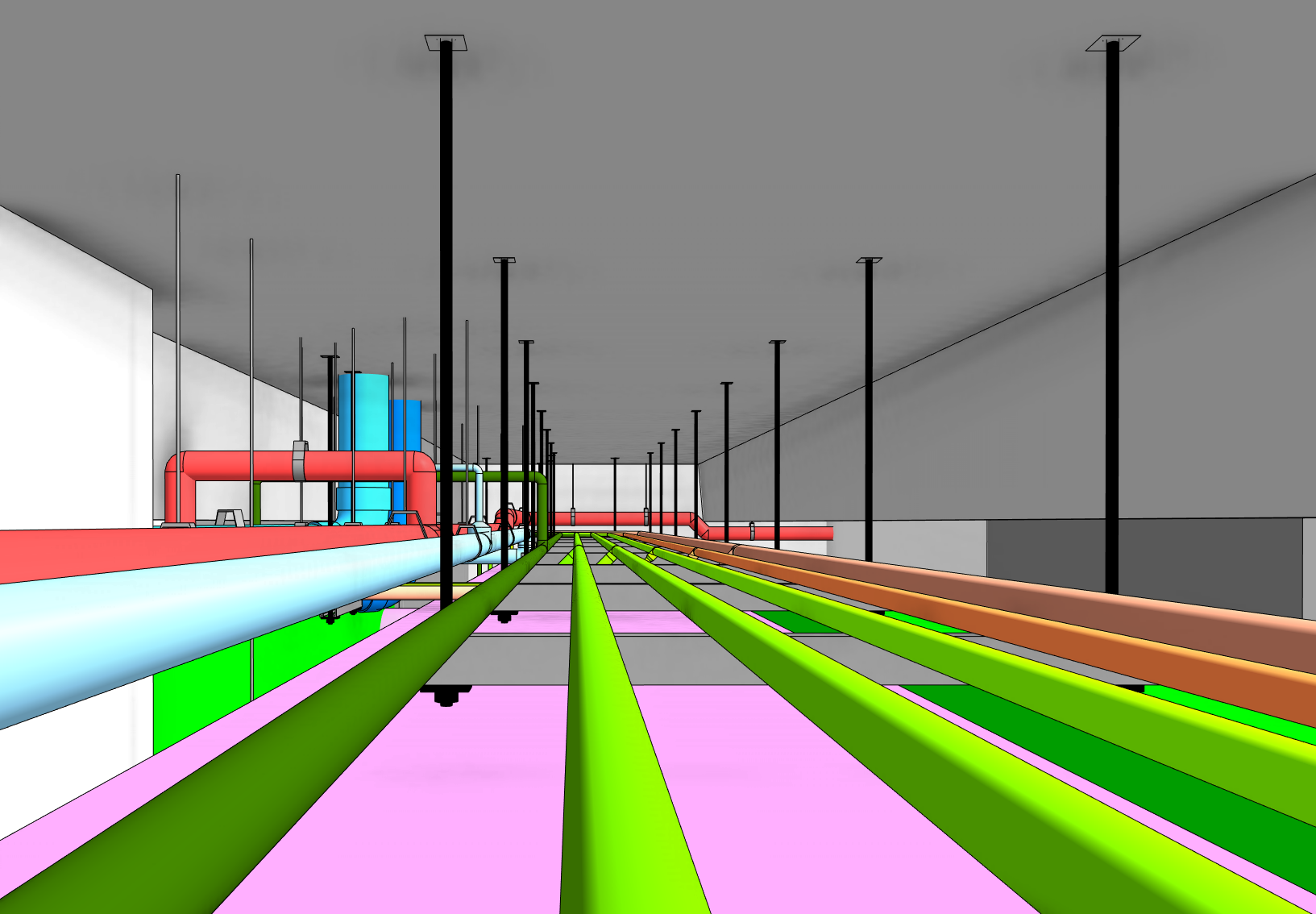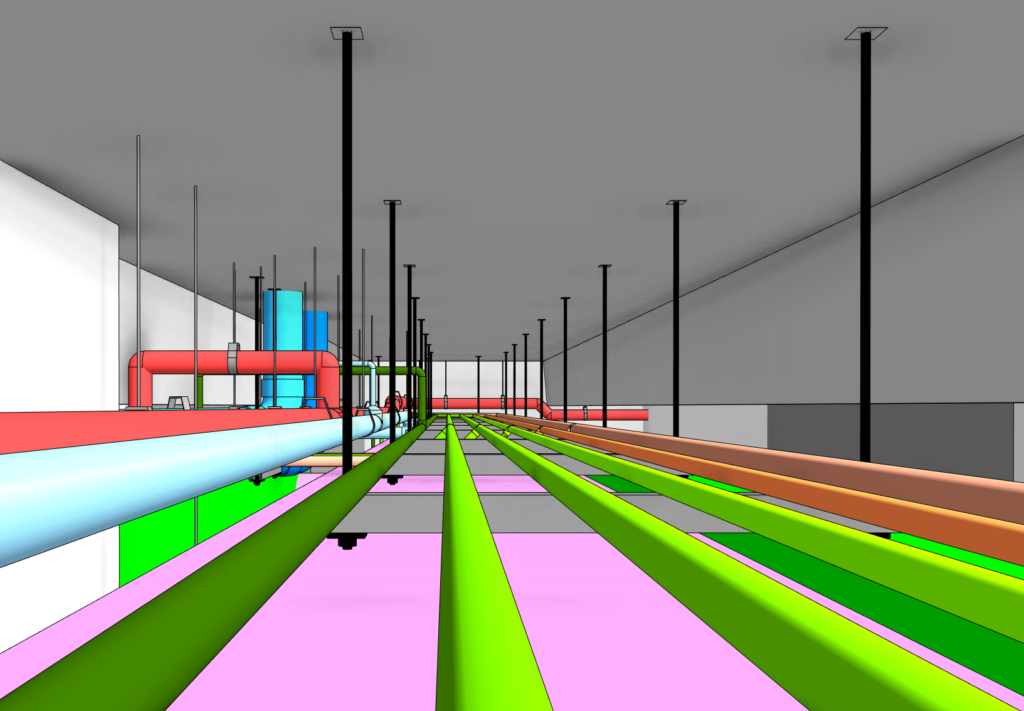 What can design teams do about the lack of coordination taking place on their projects and how can they prepare for a fully integrated BIM?
Many construction industry professionals have cited MEP coordination as one of the most challenging tasks encountered in the delivery process for construction projects. There has always been the discussion of who is responsible for the building system coordination. The AE will cite "means and methods" and "design intent" and contractors will cite "AIA Document C401". However, we need to fully understand and accept that building documentation is evolving and to reduce costs the information must be shared between design team and contractor. As BIM continues to become common place and more owners understand the importance of the progression of building data, it is not inconceivable that the model becomes part of the construction deliverable and not merely offered as a "convenience". AE firms will need to employ 3D QA/QC into their workflows to combat the lack of design coordination. The firms not able to do this will utilize consultants to do this for them or engage in a Construction Management or Design Build contract approach where they can leverage the general contractor's resources. According to the report "Design-Build Utilization" highlighted in an article by ConstructionDrive.com as of July 2018 design-bid-build is the most widely used delivery method in the US; however, by 2021 design-build will represent 44% of construction spending, especially now that various state legislation has allowed "alternative project delivery methods".
Source: https://www.constructiondive.com/news/report-design-build-to-deliver-almost-half-of-us-projects-by-2021/526463/
Let me know your thoughts and ideas.