Autodesk BIM 360 is Retiring: What's Next
BY Jason Matthews |
According to a support article written in April of this year, Autodesk BIM 360, a popular construction management software, is retiring. After allowing 1-year renewals throughout 2022, Autodesk has announced they will end standalone BIM 360 subscriptions completely in January 2023.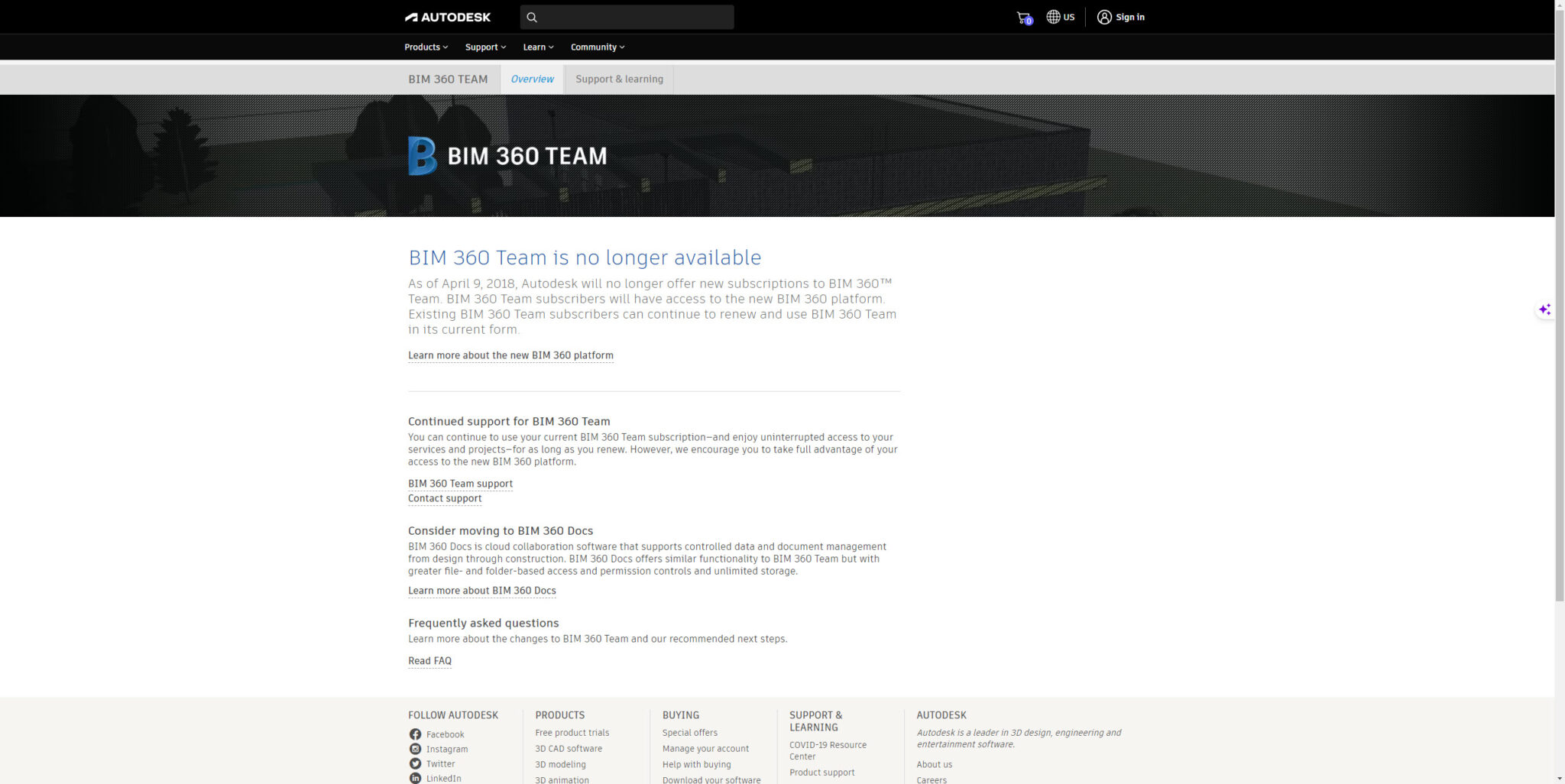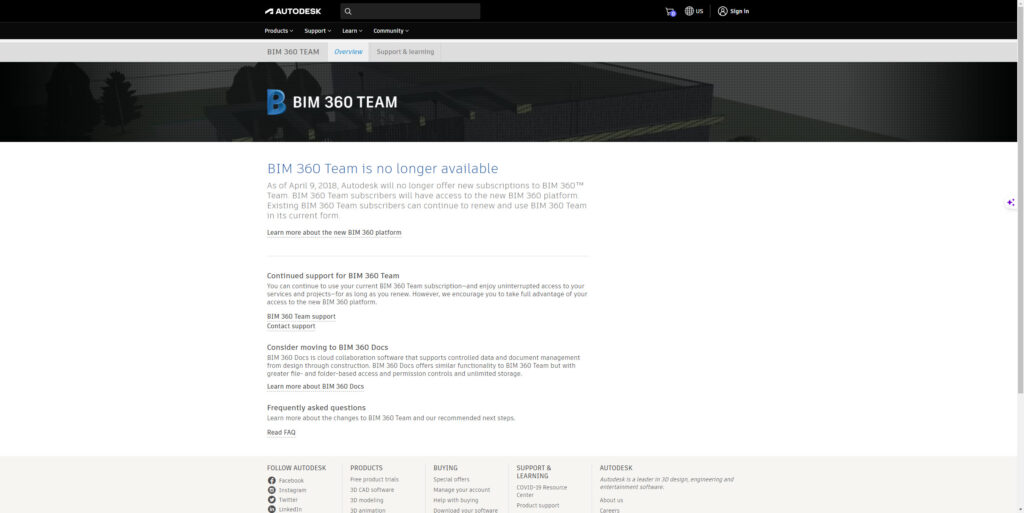 This change comes as Autodesk shifts their construction products to the new Autodesk Construction Cloud. BIM 360 Team is being replaced by Autodesk Build, a similar construction management platform with expanded features.
While BIM 360 Team, soon to become Autodesk Build, aims to improve upon its predecessor, the transition brings challenges for existing users. Teams relying on BIM 360 Team will need to migrate data and adjust workflows for the new system. Some functionality may be lost in the process.
This transition reflects the constant change in technology. While disruptive, Autodesk hopes this shift will allow for product improvement. However, for teams invested in BIM 360 Team, this change brings uncertainty. Users will need to re-evaluate workflows and adapt to new systems.
The retirement of BIM 360 Team marks the end of an era. This disruptive change aims to improve products but forces teams to adapt. As the construction industry evolves, software transitions like this may become more common. In the future, construction teams must stay flexible and ready to adjust to new technological paradigms.
You can read the entire support article here.