The Story
The Quadro is a mixed uses project located in Miami, Florida. The Quadro consists of approximately 408,000 square feet contained within 12 floors with 198 residential units, 27,000 square feet of retail, and a parking structure for approximately 387 parking spaces. BIMWERX was asked to model and coordinate the mechanical and plumbing systems throughout the building and provide a cohesive model to the construction team to allow them to view the coordinated routing of the systems and streamline the installation.
Project Highlights
Services Provided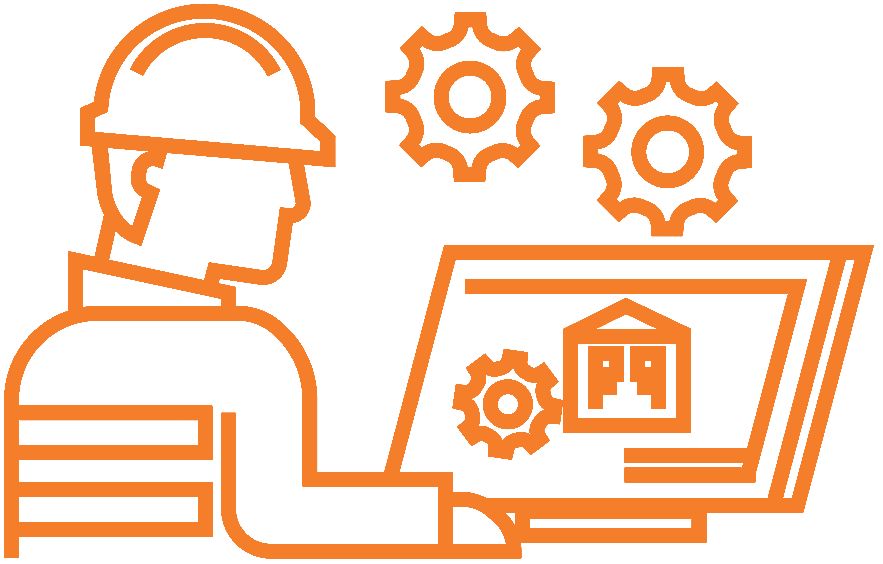 3D Coordination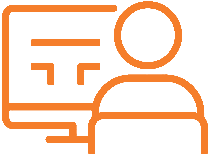 Technology Audits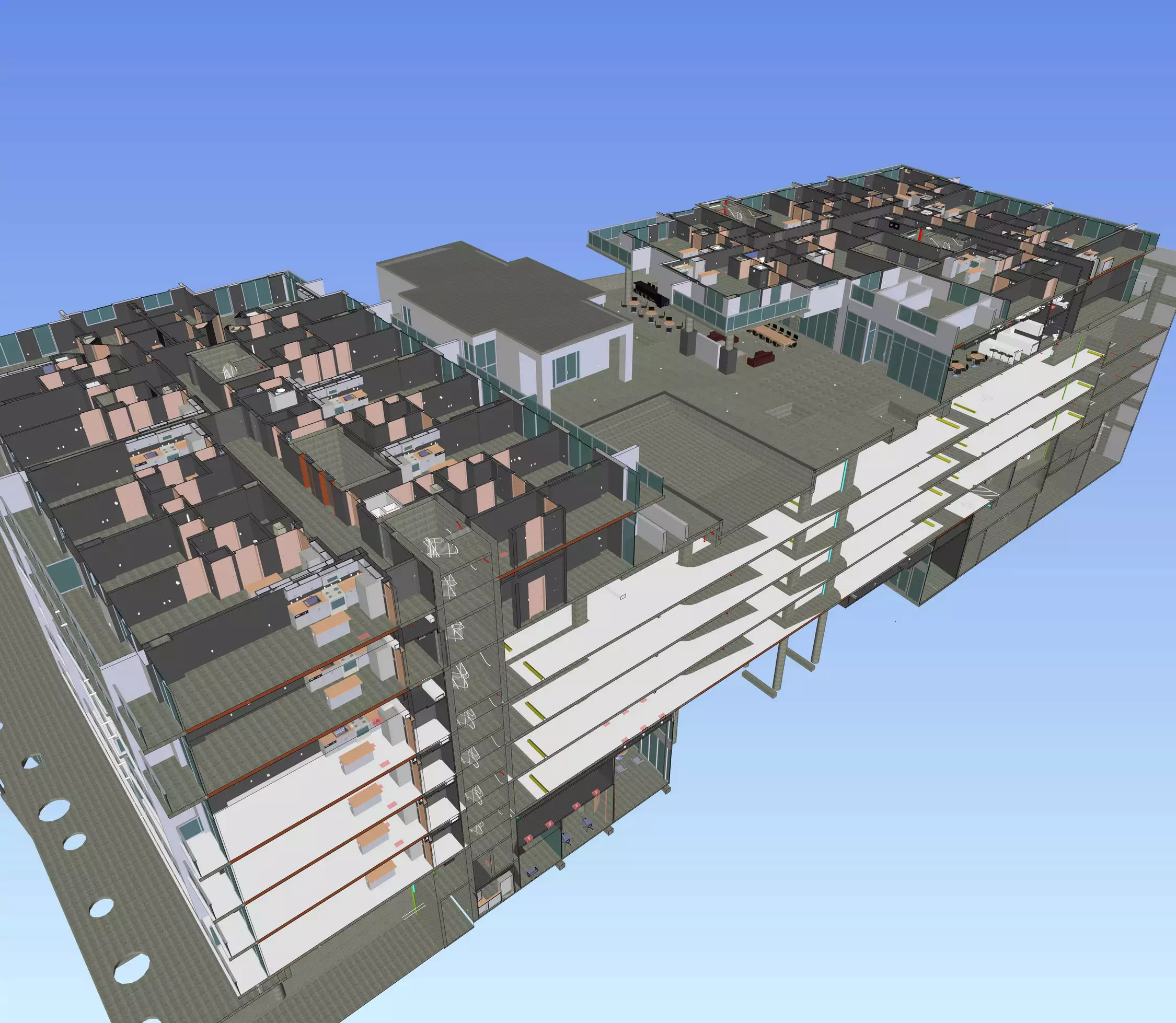 Objectives
The project was rather diverse due to the unique floor levels and mixture of residential, retail, and parking. The residential units had a total of 17 different base units with 12 unit variations, essentially eliminating the ability to copy many levels and connecting risers. Floor to floor heights further complicated the corridors where systems needed to crossover each other. Having done projects like this in the past, the BIMWERX team knew a few tricks for routing that allowed us to extend the utilities from the risers on each level.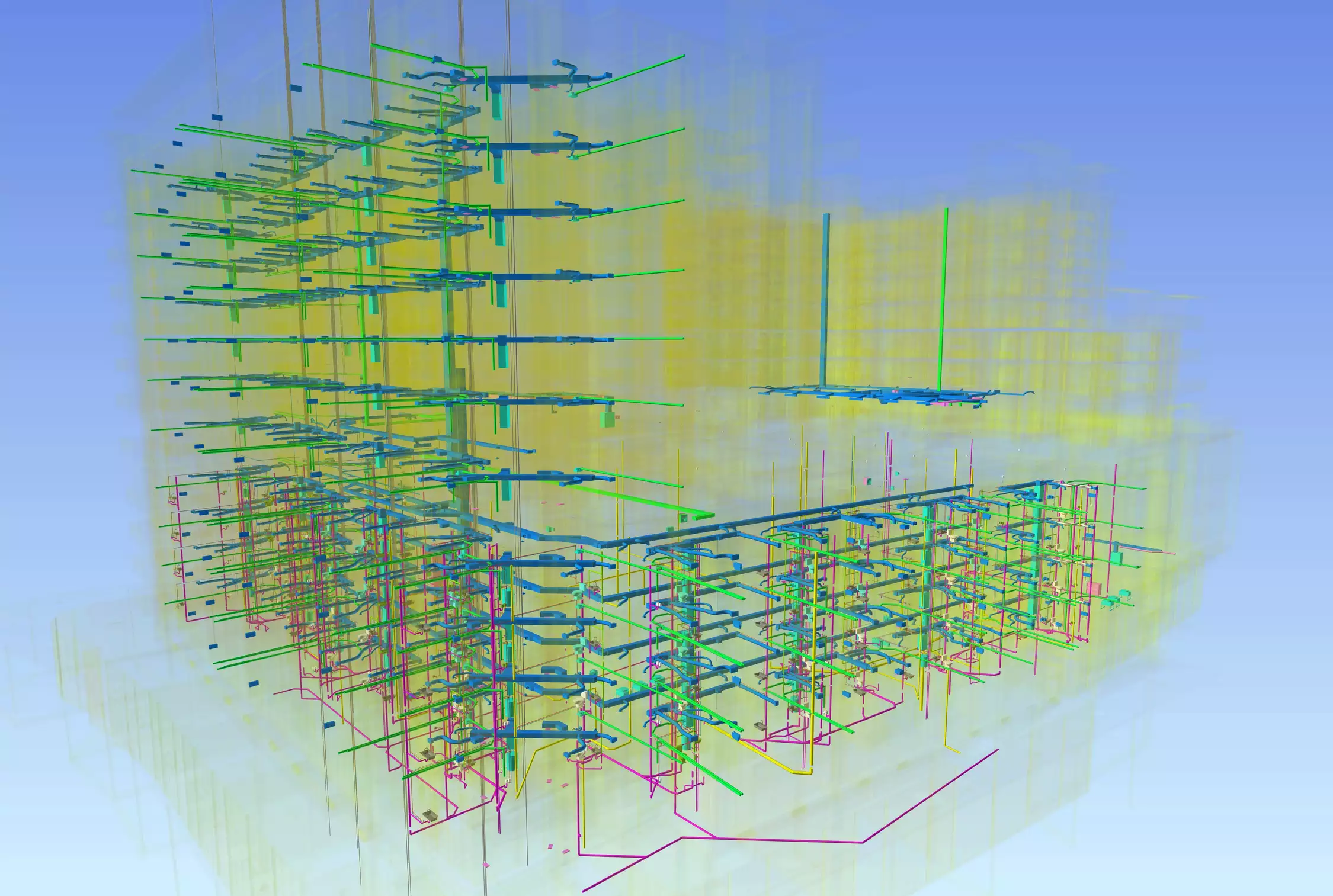 Impact on the Construction Process
The entire process took approximately 12 weeks and close to 400 hours to complete. While BIMWERX was not the BIM Coordinator on the project, we still ran our own clash detection and coordination in-house to ensure we maximized our weekly meetings and provided a level of competence the project warranted. Although the project was already under construction, BIMWERX provided an enormous value to the team.
More Projects Completed By BIMWERX
BIM Coordination
218 Church Street
Altis Blue Lake
Altra Kendall
Ambulatory Surgery Center – St. Vincent
Ambulatory Surgery Center – Baptist Saint Augustine
Baptist Doral Neighborhood Hospital
Baptist Emergency Care Facility – Coral Way
Capitol Christian Music Group
First Bank Company Headquarters
Federal Reserve
Garden Residences
Gulliver Academy – The Center for Student Life
Key West International Airport – New Concourse A & Terminal Improvements
Ludlam Trail
Piazza Terminal
Reunion Rehab Hospital
TriStar Horizon Medical Center ICU Expansion
Mechanical BIM
218 Church Street
Altra Kendall
Ambulatory Surgery Center – Baptist Saint Augustine
Capitol Christian Music Group
Federal Reserve
First Bank Company Headquarters
Garden Residences
JEA Headquarters
Johnson and Johnson Vision - Jacksonville
Ludlam Trail
Mayo Clinic Expansion – Jacksonville
NGIS Mayport
Piazza Terminal
TriStar Horizon Medical Center ICU Expansion
Plumbing BIM
218 Church Street
AC Marriott - Savannah
Altra Kendall
Ambulatory Surgery Center – St. Vincent
Ambulatory Surgery Center – Baptist Saint Augustine
ARS Sonora
Buckingham at Brands East
Capitol Christian Music Group
Citizen M Hotel
Federal Reserve
First Bank Company Headquarters
Fort Lauderdale Police Headquarters
Garden Residences
Gulliver Academy – Academic Building
Ludlam Trail
Modera Gulch
Nashville Warehouse
Oakland Park Fire Station
Oakland Park Public Works
Park Landing Senior Affordable Housing
Piazza Terminal
SCAD Opus
Sedgefield Multifamily Parcel D
Stonefield Block D1
TriStar Horizon Medical Center ICU Expansion
Vicars Landing Clubhouse
Whitfield Hotel
Electrical BIM
218 Church Street
Altra Kendall
Capitol Christian Music Group
First Bank Company Headquarters
Federal Reserve
Reunion Rehab Hospital
Rutledge Pierson Elementary School
TriStar Horizon Medical Center ICU Expansion
Architectural/Interior Design BIM
Baptist Primary Care – Lake Asbury
Baptist Primary Care – Larmoyeux
Baptist Primary Care – South Hampton
Baptist Health – Bonneval Sleep Center Renovation
Boynton Commons
Episcopal School of Jacksonville – Student Life Center
Concierge Senior Living
Northpoint Village Shell Building
The Contemporary at Cutler Bay
BIM Constructability Reporting
Baptist Doral Neighborhood Hospital
Baptist Emergency Care Facility – Coral Way
Gulliver Academy
Gulliver Academy – Academic Building
Gulliver Academy – Gym and Parking Garage
i5 Wynwood
Town Center Gateway
Wynwood Quarter Parcel D